BACK PAIN
Back Pain Chiropractor in Jupiter, Florida
Do You Need Back Pain Relief in Jupiter, FL?
If you are suffering from chronic back pain, you are not alone. Back pain is one of the most common complaints of people today. At least 80 percent of Americans live with lower back pain, and most just depend on pain medications to control the discomfort.  
Chronic back pain can be debilitating and interfere with your everyday life. However, with proper chiropractic care back pain can be treated. If you are suffering from back pain in Jupiter, FL or want to prevent future back pain from occurring, you should seek help from our experienced chiropractors at Nordik Chiropractic.
The Back Pain Chiropractic Doctors at Nordik Chiropractic have years of training, expertise, and experience in helping patients get pain relief for back pain by using proven methods and techniques. Our experts, Dr. Andri Dagnyjarson, Dr. Gunnsteinn Steinarsson, and Dr. Chris Cucullu, will help you get relief from back pain and improve your overall health. You deserve to enjoy a life free of back pain!
Chiropractic techniques are a non-invasive, drug-free treatment that can provide instant and long-lasting relief from your back pain. With the right chiropractic treatment, you can enjoy your life to the fullest rather than struggle with pain.
Nordik Chiropractic – Your Back Pain Chiropractor in Jupiter, Florida
You can experience back pain due to injuries, health conditions or joint misalignments. The reasons can seem endless, but there is often just one effective non-invasive approach for this ailment – treatment from a Back Pain Chiropractor.
Ligaments, discs, tendons, bones, and muscles undergo constant wear and tear throughout our lifetime. The repeated stress or any sudden physical injury put on these body parts can damage or cause misalignment, pinched nerves and inflammation resulting in back pain. Other health conditions such as urinary tract infections, obesity, kidney stones, and arthritis can be related to long standing spinal nerve interference and also lead to back pain as an end result.
People with elevated stress levels have the potential to develop additional issues. The constant stress and tension can create musculoskeletal issues at various places in our body that can be extremely painful. Subluxations are commonly found in our back, shoulder and neck.
Regardless of the cause, chiropractic care at Nordik Chiropractic has been effective in reversing subluxation and often providing instant pain relief.
What Can Cause Back Pain?
Muscle Spasms:
Back muscle spasms are one of the most common causes of back pain, affecting almost 13 percent of adult Americans. A pinched spinal nerve can cause muscles to involuntarily contract and spasm. This can be countered with chiropractic treatment by adjusting the spinal column to reduce the pressure on the nerves causing the muscles to spasm.
Excess Stress:
Stress changes our posture and breathing patterns, which can put immense strain on our upper and mid-back muscles. When stressed, our shoulders tend to hunch up involuntarily, this can result in back pain or neck pain. 
Poor Posture:
Abnormal posture puts additional load on the spine often resulting in a misalignment of the vertebrae that can cause back pain. In addition, poor posture can strain or weaken the back muscles causing long and short-term pain. Whenever the intricate network of back muscles, joints, and discs is pushed beyond its limit, you will experience back pain. Our chiropractors can help identify and correct posture related issues.
Back Injury:
Different kinds of injuries can cause back pain. Here are some prime physical injuries that are often associated with back pain:
Ligament and muscle strains

Whiplash from automobile injuries

Sport-related injuries

Slipped discs

Sciatica
Our experienced back pain chiropractors will use hands-on spinal manipulation (adjustments) and manual manipulation to readjust and realign the vertebrae and joints for pain relief and improved health.
Chronic Health Issues:
Chronic health conditions such as arthritis and osteoporosis can lead to back pain. Although these conditions by themselves can make you more susceptible to back pain, chiropractic care to relieve nerve pressure through gentle corrective adjustments, can provide relief from pain and discomfort.
Get Rid of Back Pain for Good
Whether you're suffering from back pain in your upper, middle, or lower back our back pain chiropractors can develop a treatment specific to your needs. The back is a complicated area of the body. With so many muscles, ligaments, discs and bones, it's crucial to be treated by an experienced chiropractic doctor. 
The first step in treating back pain is getting to the source of the problem. We treat your back pain at the root to provide lasting relief from any discomfort. There are many factors that can cause back pain. Auto accidents, past posture, herniated discs, muscle spasms, excess stress, and more can all cause back pain that can range from discomfort to debilitation. One of our experienced Jupiter chiropractors will assess your back pain and develop a plan of treatment to provide you with lasting relief and prevent future pain. 
 At Nordik Chiropractic we choose a treatment plan specific to each patient's individual needs. We use highly effective yet minimally invasive techniques to treat and prevent back pain. By working on spine alignment, our chiropractors are able to provide relief to a variety of pains and ailments. Our holistic approach is pharmaceutical free so you don't have to worry about becoming dependent on medication for relief. We provide lasting relief and prevention from further back pain. 
Schedule an Appointment with a Back Pain Chiropractor
Comprehensive Treatment from a Back Pain Chiropractor
At Nordik Chiropractic, each and every client has unique requirements. So, a universal treatment approach would do no one any good. To provide you with the best care, we create customized treatment strategies based on the health condition of each patient.
Clear Communication at Every State of Treatment
We will take the time to speak with you about your concerns and our treatment process for you as the patient. This communication plays an important role in our overall treatment process.
Everything that happens and will happen during the examination, diagnosis and treatment process to be pursued is communicated to the patient in simple terms for complete understanding. We only proceed with a treatment plan once the patient has had an opportunity to fully explain all the issues and ailments they are experiencing.
Back Pain Chiropractor Examination For Correct Diagnosis
To understand your health condition properly and make the correct diagnosis and treatment plan, we start with a physical exam first and consider carefully the issues you are experiencing. Our doctors also take into account your medical history to better understand the pain you are dealing with and check for any "red flags."
Back pain can occur for many reasons, and our chiropractors will to develop the most appropriate treatment plan specific to your needs. At Nordik, we utilize the Gonstead Chiropractic method to not only identify the root cause of the pain but also to treat the patient using a variety of non-invasive, hands on, adjustment methods.
Treat Your Back Pain with The Gonstead Method At Nordik
At Nordik, we use the Gonstead method to help you get pain relief. This method seeks to provides a more long-term solution.
Our chiropractic team specializes in the Gonstead method, often considered the gold standard in chiropractic care worldwide. This technique is safe and natural. It can enhance your range of motion and overall well-being. The basic principle of this chiropractic technique focuses on solving the root cause of the problem rather than just treating the pain.
Traditional chiropractic care and other forms of manual medicine focus on gross spinal manipulation to reduce pain and increase motion. However, with the Gonstead method, our chiropractors will more specifically identify the exact location of the problem leading to your issue and deliver targeted spinal adjustments with their hands to reposition the offending vertebra onto it's foundation and remove nerve pressure. We do this using modern methods.
The Gonstead method is unique in that, unlike other chiropractic methods, not only do our chiropractors use the hands-on technique to check for any subluxations, they also use digital X-rays and the nervoscope (spinal thermography) to confirm and add precision to their findings.  
If a misalignment is identified, known as subluxation, your chiropractor will gently use adequate force in that specific location, to correct the spinal misalignment. The Gonstead method uses a more specific adjustment to realign the joint or vertebrae than other methods do. These are not trial-and-error methods, as the adjustments are very specific and based on the individual needs. 
Gonstead chiropractors are also trained and proficient in more adjustment methods than most chiropractors are. While most chiropractors have just one adjusting table, a Gonstead chiropractor will utilize a combination of four different adjusting tables and chairs.
By doing this, our chiropractors are able to provide a more specific adjustment. This gives faster and more complete relief to the patient. It also reduces the number of adjustments needed and the chances of recurrence in the future.
Our chiropractors have advanced training and years of experience performing the Gonstead Chiropractic Technique successfully. We are the only back pain chiropractor in Jupiter, Florida and the surrounding areas performing this method.
Gonstead Chiropractor – Experience The Difference
Why Visit Nordik Chiropractic Care to Treat Your Back Pain?
Your life does not have to be dominated by back pain. At Nordik Chiropractic, we use several techniques to analyze your health condition and develop a customized care plan that addresses all your concerns. At Nordik, you will work with:
A Top-Rated Back Pain Chiropractor Clinic
Our patients rate us with five stars due to our comprehensive chiropractic services.
Professional Back Pain Chiropractors
We ensure that you get professional and compassionate care at our clinic.
Competitive Pricing
We have succeeded in keeping our services affordable thanks to our competitive prices.
Friendly Clinic Staff
We have witnessed this firsthand that a warm welcome and a friendly smile can do wonders for someone in pain.
Stop Chronic Back Pain, 
Contact Nordik Chiropractic Today
Living with chronic back pain is a struggle that affects your mental and physical health. So, do not wait around and delay getting the right treatment. Contact us today to see a back pain chiropractor if you are experiencing back issues or another type of discomfort.
The Gonstead chiropractors of Nordik Chiropractic have the experience, knowledge, and tools necessary to provide lasting relief to your back pain in Jupiter, FL. See a back pain chiropractor trained to find the root of your pain and cater a treatment plan specific to your needs.
All our treatment procedures are non-invasive and opioid-free, so there is no risk of addiction. We can help relieve pain and restore mobility to your back and joints. We provide spinal correction and chiropractic adjustments utilizing the gentle and accurate Gonstead chiropractic technique. This method is proven to provide relief and one of the many reasons we have so many loyal patients and clients in the Jupiter area.
Our team of doctors is qualified and has years of experience treating back pain, hip pain, neck pain, musculoskeletal injuries, automobile injuries, and much more. They are devoted to helping every patient who walks into our clinic.
Call us today at 561-658-1180 to schedule a consultation for back pain and discomfort or if you have any questions about the treatment process.
Why Choose US
Given the option, most people would prefer to be healthy and avoid illness if possible, and chiropractic care can help those people achieve their health and wellness goals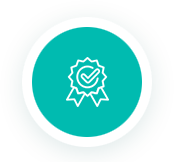 Professional Chiropractors
We passionate about providing professional & compassionate care to all of our clients!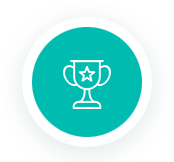 5-Star Rated
Our patients repeatedly give us top ratings for the comprehensive treatment we provide.
Friendly Staff
Our staff will always greet you with a warm, inviting welcome.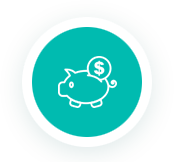 Competitive Price
We keep our prices competitive so that you can afford the relief you need & deserve!
Testimonials
Read what our clients say about Nordic Chiropractic

Oliver T
March 30, 2020

Dr. G has the best methods for adjusting patients.
Dr. G has the best methods for adjusting patients. I've been using chiropractors for 45 years, and he is in the top 5! Gentle adjustments that don't smash you. Professional manner, funny as heck. Helped my wife with severe nerve restoration and avoided surgery. Bring a friend! Highly recommend Nordik chiropractic!

367jamison
March 30, 2020

I travel from Italy to use Dr G's chiropractic services.
I travel from Italy to use Dr G's chiropractic services. I don't trust anyone else with my neck problems. Gonstead technique takes the guess work and mistakes out of chiropractic adjustments. Very thorough assessment, excellent adjustments and friendly clinic all round. Highly recommended.hly recommend Nordikchiropractic!

MARIN BERNSTEIN
4 weeks ago

Dr. A and Dr. G are amazing and truly caring people!
I wasn't able to walk and passed out because I was in so much pain due to a herniated disc that was hitting the spinal nerve. Within a week, under Dr. Andris's care and expertise I now have no pain and I am on my way to recovery. I can not thank Dr. A enough for his help, he saw me twice a day, even over the weekend when there are no office hours. I look forward to the progress I will continue to make and I will continue to go see Dr. A! If you are in need of a chiropractor, seriously look no further, give them a try and you will not be disappointed.

ASHLEY NICOLE FITNESS
33 weeks ago

I've been seeing Dr for a little over 2 years now and he has changed my life.
As an athlete, I am constantly needing some workout recovery and I always feel 10x better instantly as I leave. I've also pulled my back, had pinched nerves to where I couldn't move at all and within just 2 weeks of me seeing him 3x a week, my body was relieved and the pain was almost gone. insane. Now I just go for maintenance and take care of my body! Him and his wife are such a nice couple and very respectful with there work! Hands down recommend Dr G to anyone.
If you have been suffering from back pain in Jupiter,
don't wait another second to begin your road to recovery!
Our chiropractors and the rest of the welcoming team at Nordik Chiropractic are committed to providing chiropractic solutions to address your unique needs, whether you are experiencing back pain, neck pain, headaches, or even muscular tightness and tension.