HIP PAIN
Jupiter Chiropractor for Hip Pain
Do You Need a Chiropractor for Hip Pain?
Are you struggling with chronic pain in your hip or back? It's time you see a chiropractor for hip pain. Living with constant hip pain affects your daily chores and degrades your quality of life. In the US, hip and back pain affects 1 out of every three adults and is a very common treatable health condition.
Hip pain is quite common because it is the biggest joint in the human body and is associated with a wide range of motions. Therefore, your mobility depends largely on the proper functioning of this bone joint.
Can a Chiropractor Help with Hip Pain?
Our chiropractic team analyzes and provides spinal joint adjustments and realignments, as well as adjustments for other body joints as well. We are a premier chiropractic treatment center in Jupiter that offers non-invasive care and a practical solution for long-lasting relief from serious hip pain.
If you have hip pain, allow us to evaluate your situation and provide a treatment plan that can offer instant pain relief by correcting the underlying issue. This also reduces the chance of it recurring in the future.
Schedule an Appointment with a Chiropractor for Hip Pain
Why Choose Nordik Chiropractic as your Chiropractor for Hip Pain?
At Nordik, we have a team of experienced and highly trained chiropractors who will identify the core issue of your hip and address it to provide long-term relief. We understand that the needs and requirements of every patient are different, and each requires personalized treatment plans for effective recovery. Keeping that in mind, we prioritize providing you with the premier health care through non-invasive and drug-free chiropractic treatment.
The Power of the Gonstead Method
The Gonstead Chiropractic technique is often considered by many as the best and is performed by the doctors here at Nordik Chiropractic to offer relief from hip pain and restore optimal function. With this treatment, we not only address the area where you are experiencing discomfort, but also perform a modern analysis to identify the root cause of the pain and treat it at the source. This provides more complete relief and gets you back to enjoying life.
Top Rated Chiropractic Care
Our unique approach, individualized chiropractic care, and successful treatment of the patients have helped us get five-star ratings from almost each and every one of them.
Compassionate Staff
A little warmth and compassion go a long way, especially when you are in pain. Our staff is always mindful of your health condition and greets every patient with utmost warmth and care when they arrive at the clinic.
Licensed Chiropractors
Each of our doctors carries all the certifications necessary to carry out chiropractic treatment. Moreover, they have hours of hands-on clinical experience to administer the best care possible to all our patients. 
Competitive Pricing
We offer competitive prices for all our services to ensure that our patients can afford them easily and get the treatment you deserve without delay.
Get Instant Relief
: Chiropractor Hip Pain Adjustment
There can be several reasons responsible for chronic hip pain. Regardless, we ensure to develop a specific treatment plan that addresses all your individual needs. The hip joint is an important yet complicated part of our body. It controls the range of motion and mobility of our body. Here are some reasons why you can develop hip pain:
Injury

Automobile Accidents

Overexertion

Prolonged gaps in fitness training
Get Relief Now! Gonstead Chiropractor for Hip Pain
Gonstead Chiropractor in Jupiter for Hip Pain
The first step is to determine the root cause of the problem and subsequently develop a treatment plan to address it. We at Nordik Chiropractic practice the Gonstead method to realign the bone joints and provide long-lasting relief. Our treatment techniques are completely drug-free, minimally invasive and requiring little to no recovery time.
Dr. Steinarsson, Dr. Dagnyjarson and Dr. Chris Cucullu practice the Gonstead method exclusively in our clinic and are the only three chiropractors in Jupiter and the surrounding areas experienced and specialized enough to offer this highly effective care. 
They have specialized training in the Gonstead chiropractic technique, combined with years of experience. They do feel for problem areas with their hands. However, unlike other chiropractic techniques, they also use modern methods to confirm the exact location of the subluxations  (misaligned vertebrae obstructing spinal nerves) before developing a treatment plan.
Our doctors follow the below-mentioned analysis criteria before confirming their findings:
Case History

Motion Palpation (how each vertebra moves on its disc)

Static Palpation (change in skin, tissue and muscle tone over the spine)

Instrumentation (spinal temperature differences)

Visualization

X-Rays
Once the exact location of the subluxations is confirmed, our chiropractors apply the right amount of hands-on force to readjust the joint or vertebrae back into their original position.
The Gonstead technique not only provides a more thorough, modern, analysis,  it also allows for additional means of adjustment, compared to other chiropractic techniques. Whereas most chiropractors have just one adjusting table a Gonstead chiropractor will use a combination of four different adjusting tables and chairs. This allows a better and more specific adjustment for the patient where needed.
Gonstead Chiropractor Hip Adjustment – Experience The Difference
Non-Invasive Hip Pain Treatment at Nordik Chiropractic
A strong bone structure is the literal foundation of good health. Our motion and mobility are controlled by the proper functioning of our spine and other joints. A minor misalignment can cause serious health problems if not treated timely.
At Nordik Chiropractic, we not only focus on treating the cause of your hip pain but also try to maintain general wellness. Our holistic treatment approach is a combination of specific chiropractic care, postural exercises and stretches.
If you are suffering from chronic hip pain and looking for a chiropractor in Jupiter, call us at (561) 658-1180 for a consultation. Stop living in pain and start enjoying your life with a Gonstead chiropractor hip adjustment here at Nordik Chiropractic.
Why Choose US
Given the option, most people would prefer to be healthy and avoid illness if possible, and chiropractic care can help those people achieve their health and wellness goals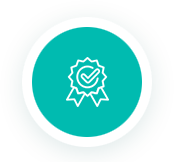 Professional Chiropractors
We passionate about providing professional & compassionate care to all of our clients!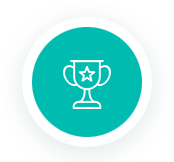 5-Star Rated
Our patients repeatedly give us top ratings for the comprehensive treatment we provide.
Friendly Staff
Our staff will always greet you with a warm, inviting welcome.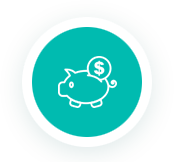 Competitive Price
We keep our prices competitive so that you can afford the relief you need & deserve!
Testimonials
Read what our clients say about Nordic Chiropractic

Oliver T
March 30, 2020

Dr. G has the best methods for adjusting patients.
Dr. G has the best methods for adjusting patients. I've been using chiropractors for 45 years, and he is in the top 5! Gentle adjustments that don't smash you. Professional manner, funny as heck. Helped my wife with severe nerve restoration and avoided surgery. Bring a friend! Highly recommend Nordik chiropractic!

367jamison
March 30, 2020

I travel from Italy to use Dr G's chiropractic services.
I travel from Italy to use Dr G's chiropractic services. I don't trust anyone else with my neck problems. Gonstead technique takes the guess work and mistakes out of chiropractic adjustments. Very thorough assessment, excellent adjustments and friendly clinic all round. Highly recommended.hly recommend Nordikchiropractic!

MARIN BERNSTEIN
4 weeks ago

Dr. A and Dr. G are amazing and truly caring people!
I wasn't able to walk and passed out because I was in so much pain due to a herniated disc that was hitting the spinal nerve. Within a week, under Dr. Andris's care and expertise I now have no pain and I am on my way to recovery. I can not thank Dr. A enough for his help, he saw me twice a day, even over the weekend when there are no office hours. I look forward to the progress I will continue to make and I will continue to go see Dr. A! If you are in need of a chiropractor, seriously look no further, give them a try and you will not be disappointed.

ASHLEY NICOLE FITNESS
33 weeks ago

I've been seeing Dr for a little over 2 years now and he has changed my life.
As an athlete, I am constantly needing some workout recovery and I always feel 10x better instantly as I leave. I've also pulled my back, had pinched nerves to where I couldn't move at all and within just 2 weeks of me seeing him 3x a week, my body was relieved and the pain was almost gone. insane. Now I just go for maintenance and take care of my body! Him and his wife are such a nice couple and very respectful with there work! Hands down recommend Dr G to anyone.
If you have been suffering from back pain in Jupiter,
don't wait another second to begin your road to recovery!
Our chiropractors and the rest of the welcoming team at Nordik Chiropractic are committed to providing chiropractic solutions to address your unique needs, whether you are experiencing back pain, neck pain, headaches, or even muscular tightness and tension.