SPORTS CHIROPRACTOR
Keep Up Your Performance with Nordik Sports Chiropractor
Sports Chiropractor in Jupiter, FL
As a sports chiropractor we at Nordik can help with sports related issues that may be causing you pain or a loss of mobility. Treatment can often provide instant pain relief. At Nordik sports chiropractic care, we also focus on the overall well-being of our patients to help ensure that they stay healthy and at peak performance.
Stay in the Game With Nordik Sports Chiropractor
As a sportsperson, sustaining injuries on the field is an unavoidable part of your life. While you might try to avoid such circumstances, sometimes these injuries happen. 
Our chiropractic team aims to relieve your pain, get an accurate diagnosis, and help you heal and rehabilitate without requiring invasive surgical procedures. We at Nordik chiropractic will thoroughly evaluate your health condition and decide on the course of action.
We believe in providing holistic care to help you rehabilitate without having to undergo surgery or rely on opioid medication.
Sports Injuries That We Treat at Nordik Chiropractor
Anyone can suffer an injury from adults to children while playing any sports, including swimming, running, contact team sports, or hiking. While sports injuries are pretty common, they do not negate the fact that they can be excruciatingly painful and make you physically weak.
While some sports injuries occur due to muscle overuse, others can happen suddenly, causing chronic, acute pain. Here are some sports injuries that our chiropractors treat daily:
Back pain

Neck pain

Hip pain

Headaches and Concussions

Muscle sprains and strains

Shin splits

Shoulder injuries

Tendonitis and more
If you are suffering from any sports injury, it is vital to seek medical help immediately. It is all the more essential if it is a traumatic injury like a fracture. Even after seeking medical assistance, you will need considerable rest time and physical therapy to back on the field in top form.
At Nordik chiropractic, we not only treat sports injuries but also help in rehabilitation through physical therapies.
Why Choose Nordik Sports Chiropractor in Jupiter?
Finest Chiropractic Care 
Team Nordik provides the finest chiropractic care to our patients, and we ensure they get the best treatment at the clinic.
Treatment By Professionals
Dr. Gunnsteinn Steinarsson, Dr. Chris Cucullu, and Dr. Andri Dagnyjarson are experienced and skilled chiropractors committed to providing you the best professional care in Jupiter and surrounding areas.
Top Rated Sports Chiropractor
We are the five-star rated chiropractic clinic in Jupiter due to our comprehensive treatment and diagnostic process.
Competitive Pricing
All our treatments and therapies are offered at competitive rates to ensure affordability for everyone.
Warm and Friendly Staff
Our staff greets all our clients warmly and ensures they are comfortable during their treatment at the clinic.
How Can Nordik Chiropractic Help Treat Sports Injuries?
Sports injuries are not only physically debilitating but can also derail any professional or personal plans you have for the future. In such situations seeking medical help, including chiropractic care, is advisable. 
Apart from treating the existing injury, our chiropractors will also teach you ways to avoid such injuries in the future. Through a unique combination of physical and corrective exercises, our esteemed chiropractors will help strengthen your core muscles and the muscles near the injured area to reduce the risk of injuries.
Here is an overview of the treatments we perform on sports injury patients:
The Gonstead Methods to alleviate pain

Physical therapy and muscle exercises to make the injured muscles strong

Corrective exercises to gain proper mobility

Massage therapy

Hands-on 

chiropractic adjustments

Trigger point therapy targets the exact area of injury
Manual chiropractic adjustments are just one part of the entire healing process. At Nordik sports chiropractor, we have a more well-rounded approach to therapy that is customized according to the severity and area of the injury.
We are the only chiropractic clinic in Jupiter and surrounding areas to practice the Gonstead method and trigger point therapy for treating sports injuries. These treatment therapies help you get pain relief and ensure that the root cause of the damage is located and appropriately treated.
Live an Active Life With Nordik Chiropractor in Jupiter
Our only goal at Nordik Chiropractic is to provide relief to our patients and help them live a comfortable, pain-free life. Our team of physicians believes no one should suffer from pain that can be easily relieved by identifying and treating the root cause. 
Our doctors offer personalized treatment plans for each patient to help them get lasting relief. These individualized treatment plans include unique combinations of the Gonstead Method, Trigger Point therapy, corrective exercises, and physical therapy to address the health issue.
Out of all our therapies, the Gonstead chiropractic care is considered the gold standard for hands-on spinal readjustment. Our doctors have more than 300 hours of Gonstead training and are the only physicians practicing it in Jupiter and surrounding localities. Along with the Gonstead system, we combine physical therapies and non-invasive adjustments to restore mobility.
Contact Nordik Chiropractic today for an appointment or call us at (561) 658-1180 to know more about the treatment process.
Why Choose US
Given the option, most people would prefer to be healthy and avoid illness if possible, and chiropractic care can help those people achieve their health and wellness goals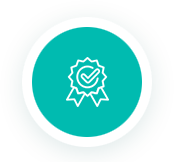 Professional Chiropractors
We passionate about providing professional & compassionate care to all of our clients!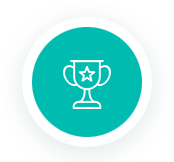 5-Star Rated
Our patients repeatedly give us top ratings for the comprehensive treatment we provide.
Friendly Staff
Our staff will always greet you with a warm, inviting welcome.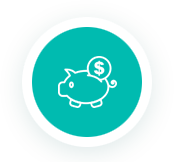 Competitive Price
We keep our prices competitive so that you can afford the relief you need & deserve!
Testimonials
Read what our clients say about Nordic Chiropractic

Oliver T
March 30, 2020

Dr. G has the best methods for adjusting patients.
Dr. G has the best methods for adjusting patients. I've been using chiropractors for 45 years, and he is in the top 5! Gentle adjustments that don't smash you. Professional manner, funny as heck. Helped my wife with severe nerve restoration and avoided surgery. Bring a friend! Highly recommend Nordik chiropractic!

367jamison
March 30, 2020

I travel from Italy to use Dr G's chiropractic services.
I travel from Italy to use Dr G's chiropractic services. I don't trust anyone else with my neck problems. Gonstead technique takes the guess work and mistakes out of chiropractic adjustments. Very thorough assessment, excellent adjustments and friendly clinic all round. Highly recommended.hly recommend Nordikchiropractic!

MARIN BERNSTEIN
4 weeks ago

Dr. A and Dr. G are amazing and truly caring people!
I wasn't able to walk and passed out because I was in so much pain due to a herniated disc that was hitting the spinal nerve. Within a week, under Dr. Andris's care and expertise I now have no pain and I am on my way to recovery. I can not thank Dr. A enough for his help, he saw me twice a day, even over the weekend when there are no office hours. I look forward to the progress I will continue to make and I will continue to go see Dr. A! If you are in need of a chiropractor, seriously look no further, give them a try and you will not be disappointed.

ASHLEY NICOLE FITNESS
33 weeks ago

I've been seeing Dr for a little over 2 years now and he has changed my life.
As an athlete, I am constantly needing some workout recovery and I always feel 10x better instantly as I leave. I've also pulled my back, had pinched nerves to where I couldn't move at all and within just 2 weeks of me seeing him 3x a week, my body was relieved and the pain was almost gone. insane. Now I just go for maintenance and take care of my body! Him and his wife are such a nice couple and very respectful with there work! Hands down recommend Dr G to anyone.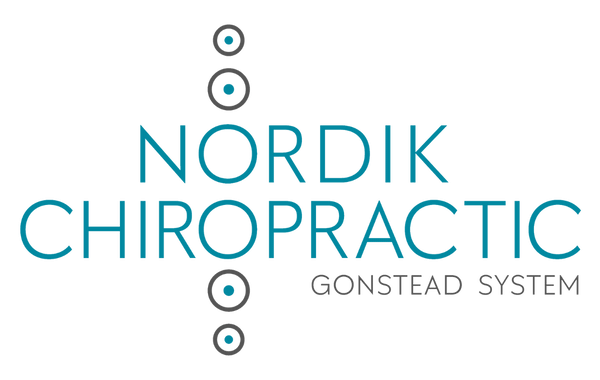 Our chiropractors and the rest of the welcoming team at Nordik Chiropractic are committed to providing chiropractic solutions to address your unique needs, whether you are experiencing back pain, neck pain, headaches, or even muscular tightness and tension.