The Gonstead Technique for Chiropractic Treatment
Gonstead Technique Chiropractor in Jupiter, FL
The doctors here at Nordik Chiropractic are known for providing excellent chiropractic care to patients of all ages. We believe in maintaining clear communication and strive to do so with everyone seeing us for chiropractic treatment. One essential part of starting the dialogue is informing our clients of the chiropractic technique we use to conduct our care.
Many are surprised to learn that not all Chiropractors use the same method. In fact, there are many different chiropractic techniques in use today.
The chiropractic method we use to treat patents is known as the Gonstead technique or method. It is widely considered by many to be the gold standard in chiropractic practice and delivers fast, long-lasting results.
Generally, a Gonstead chiropractor is trained and proficient in more methods of examination and adjustment than other chiropractors are. It consists of a 6-pronged approach that will be discussed shortly.
The Gonstead chiropractor will preform a more specifically targeted adjustment. The more precise adjustment you get from a Gonstead technique chiropractor is made possible by the uniquely thorough examination we employ.
What is the Gonstead Technique
?
Dr. Clarence S. Gonstead developed this system of chiropractic practice. In this technique, the chiropractor uses modern diagnostic examination methods and protocols to better identify the exact location within the spine, or joint, that is the source of nerve obstructions leading to pain, discomfort and poor function.
While there are many kinds of gross manipulation that other providers use to improve spinal motion, the Gonstead technique is utilized by Chiropractors to identify and correct the specific spinal misalignment that is causing an issue. It is considered my many to be the best way to precisely adjust the spine.
This is because the Gonstead chiropractor is trained in more ways to provide an adjustment based on biomechanics of the disc between the bones, which allows the spine to move in as a unit under normal conditions. While most chiropractors only have one adjustment table, a Gonstead technique chiropractor will usually have a combination of four adjusting tables and chairs. 
Dr. Gonstead, upon whom the technique is named, dedicated 50 years of his life to developing and perfecting this system of analysis and adjustment at his Mount Horeb clinic. His keen interest in mechanics helped him polish and perfect the method. He also based his findings on clinical research, practice, and observation to develop this treatment.
Today the Gonstead method is popular all over the world. It has benefited hundreds and thousands of people over the years. 
Nordik Chiropractic is known for being top rated and is the only chiropractic clinic in Jupiter, Florida and the surrounding areas performing the Gonstead technique. Book your consultation today to experience the Gonstead difference and get instant relief from hip, neck, back pain and other issues keeping you from being your best.
The Six Unique Criteria of The Gonstead Technique
Before performing any chiropractic technique, we gather as much information about each patient's health condition as possible. The Gonstead system uses six-pronged spinal analysis to determine the location of the subluxations (spinal nerve pressure). These six diagnostic criterion make this treatment method all the more unique and specific to each patient.
Nothing is left to chance, and our team of chiropractors performs all of the six analysis criteria before developing a customized treatment plan. Here are the six criteria for analysis.
X-Rays
We conduct full-spine x-rays, including lateral and A-P views, at our clinic. It is an essential diagnostic criterion for the Gonstead technique as it will allow the chiropractors to see the full spine and decide on the corrective measures required. With our modern state-of-the-art digital x-ray system, radiation exposure is extremely minimal and provides the necessary information to determine of to best correct the problem and how long it will take to heal.
Dr. John Bland, MD Professor of Medicine at the University of Vermont College of Medicine stated:
"We tend to divide the examination of the spine into regions: cervical, thoracic, and lumbar spine clinical studies. This is a mistake.
The three units are closely interrelated structurally and functionally – a whole person with a whole spine. The cervical spine may be symptomated because of a thoracic or lumbar spinal abnormality, and vice versa!
Sometimes treating a lumbar spine will relieve a cervical spine syndrome, or proper management of cervical spinal will relieve a low backache."
Full spine x-rays reveal the exact number of vertebrae, alterations in the sacral and pelvic foundation, alterations in the normal spinal curves, health of the discs and the extent of any spinal degeneration.  All radiographs are only justified after a thorough spinal analysis first and films are not taken of expecting mothers or very young infants unless clinically indicated.
Palpation
At Nordik our chiropractors use both motion and static palpation of the spine to determine the precise location of the subluxations.
Motion Palpation: this is the literal hands-on technique where the chiropractor identifies the source of the problem. With the help of their hands, the doctors determine where the misaligned joints are and the motion range.

Static Palpation: The chiropractors pinpoint the acute and chronic problem sources by lighting touching the spinal and surrounding muscles and tissues.
Instrumentation
At Nordik, we use a Nervoscope, a dual probe tool, to record the difference in bilateral temperature along the normal and inflamed locations of the spine. The difference in the temperature readings will help our chiropractors identify where the subluxations are. This diagnostic method also helps us determine if you have undergone any chiropractic treatment recently.
Visualization
After taking the help of medical equipment, instruments, and human touch, our chiropractors will rely on their eyes to consider all information. The visualization of the Gonstead technique starts as soon as you enter our clinic. Our doctors take note of your posture, walking gait, and height between your shoulders, ears, and hips. This information is then cross-checked with the x-ray and palpation findings to come to a conclusion.
Symptomology
or Case Management
Listing the patient's symptoms helps our chiropractors determine the Parasympathetic and Sympathetic Autonomic Nervous System involvement. This assists us in determining what adjustment is required and making a note of it.
At Nordik, we use a proven system to help establish a personalized road map for corrective care of the spinal column and surrounding muscles and tissues.
Why Get Treated at Nordik Chiropractic Care?
The Nordik Chiropractic team prioritizes long-term patient relief and takes all steps necessary to provide them with treatment to eliminate pain and discomfort. Our chiropractors, Dr. Chris Cucullu, Dr. Dagnyjarson and Dr. Steinarsson, all specialize in the Gonstead technique and have extensive training and years of experience in dispensing this treatment.
Here at Nordik Chiropractic we are the only chiropractor in Jupiter, Florida and the surrounding areas offering the Gonstead technique chiropractic care. We specialize in practicing this technique and can identify and treat the exact location that is causing your issue. At Nordik Chiropractic treatment is determined based on your unique medical needs and diagnostic results.
We are accepting new patinets. Contact us today by clicking the contact form or by calling us at 561-658-1180 to book your consultation and put an end to your suffering and pain.
Why Choose US
Given the option, most people would prefer to be healthy and avoid illness if possible, and chiropractic care can help those people achieve their health and wellness goals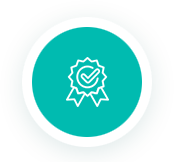 Professional Chiropractors
We passionate about providing professional & compassionate care to all of our clients!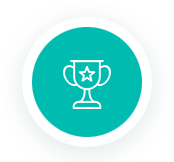 5-Star Rated
Our patients repeatedly give us top ratings for the comprehensive treatment we provide.
Friendly Staff
Our staff will always greet you with a warm, inviting welcome.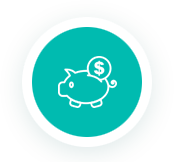 Competitive Price
We keep our prices competitive so that you can afford the relief you need & deserve!
Testimonials
Read what our clients say about Nordic Chiropractic

Oliver T
March 30, 2020

Dr. G has the best methods for adjusting patients.
Dr. G has the best methods for adjusting patients. I've been using chiropractors for 45 years, and he is in the top 5! Gentle adjustments that don't smash you. Professional manner, funny as heck. Helped my wife with severe nerve restoration and avoided surgery. Bring a friend! Highly recommend Nordik chiropractic!

367jamison
March 30, 2020

I travel from Italy to use Dr G's chiropractic services.
I travel from Italy to use Dr G's chiropractic services. I don't trust anyone else with my neck problems. Gonstead technique takes the guess work and mistakes out of chiropractic adjustments. Very thorough assessment, excellent adjustments and friendly clinic all round. Highly recommended.hly recommend Nordikchiropractic!

MARIN BERNSTEIN
4 weeks ago

Dr. A and Dr. G are amazing and truly caring people!
I wasn't able to walk and passed out because I was in so much pain due to a herniated disc that was hitting the spinal nerve. Within a week, under Dr. Andris's care and expertise I now have no pain and I am on my way to recovery. I can not thank Dr. A enough for his help, he saw me twice a day, even over the weekend when there are no office hours. I look forward to the progress I will continue to make and I will continue to go see Dr. A! If you are in need of a chiropractor, seriously look no further, give them a try and you will not be disappointed.

ASHLEY NICOLE FITNESS
33 weeks ago

I've been seeing Dr for a little over 2 years now and he has changed my life.
As an athlete, I am constantly needing some workout recovery and I always feel 10x better instantly as I leave. I've also pulled my back, had pinched nerves to where I couldn't move at all and within just 2 weeks of me seeing him 3x a week, my body was relieved and the pain was almost gone. insane. Now I just go for maintenance and take care of my body! Him and his wife are such a nice couple and very respectful with there work! Hands down recommend Dr G to anyone.
If you have been suffering from back pain in Jupiter,
don't wait another second to begin your road to recovery!
Our chiropractors and the rest of the welcoming team at Nordik Chiropractic are committed to providing chiropractic solutions to address your unique needs, whether you are experiencing back pain, neck pain, headaches, or even muscular tightness and tension.