Keeping Families Healthy With Holistic Chiropractic Treatment
Family Chiropractor in Jupiter, FL
At Nordik we are Family Chiropractors in Jupiter, FL committed to your overall well-being. We provide chiropractic wellness solutions that address your specific needs. Our holistic treatment approach is drug-free, non-invasive and can both alleviate pain and help assist you in achieving your wellness goals.
Welcome to Your Chiropractor in Jupiter, FL
Physical health issues are unpredictable and can come up at any time. While you try your best to avoid these ailments and the pain that comes with them, sometimes it is impossible.
We are a reputable team of family chiropractors based in Jupiter, providing solutions for  individuals and children experiencing various health issues such as: back pain, birth injuries, headache, ear infections, asthma, colic, bedwetting, sports injuries, neck pain, muscular tension and tightness, carpal tunnel syndrome, whiplash, occupational strain, and much more.
We care for patients of all ages to help them walk on the path of wellness without feeling the need to resort to drugs or surgery.
The Convenience of Seeing a Chiropractor in Jupiter and How It Can Help You and Your Family
For local patients, visiting a Chiropractor in Jupiter, FL is convenient but it can also be a major life-improving experience. Our approach is likely quite different from other healthcare services you may have received.
At Nordik Chiropractic we offer both long-term pain relief and preventive care. Our esteemed Gonstead chiropractors include Dr. Andri Dagnyjarson, Dr. Gunnsteinn Steinarsson, and Dr. Chris Cucullu. Here are some reasons why patients in Jupiter, Florida and surrounding areas prefer Nordik Chiropractic to help stay pain free and healthy:
Convenient Location: Our clinic is conveniently located on Indiantown Road in Jupiter with ample parking. We operate throughout the week, except weekends.

Chiropractic care by experienced and licensed professionals: Dr. Steinarsson, Dr. Dagnyjarson and Dr. Cucullu are experts in the Gonstead Chiropractic method and are the only physicians who practice it in Jupiter. We are proud of our professional services and strive to provide optimal care to all our patrons.

Competitive Yet Affordable Pricing: while our services are affordable, they are within the competitive range to help us grow and offer chiropractic services to you and your family.

5-Star Ratings: Our impeccable services to our clients ensure that we get top ratings every time they visit us.

Friendly staff: we prioritize patient comfort over everything, and our team ensures to give all our patrons a warm welcome.
How Can a Family Chiropractor Help Maintain Overall Wellness?
Injuries are never intentional and can take place at different stages of your life. Various health issues due to occupational stress, health, or physical activity occur in every family.
At Nordik, we understand your pain, literally and figuratively, and try to help you regardless of age. From lower back pains due to pregnancy or birth injuries to newborns, or sports injuries in children and teens, we provide chiropractic care for everyone.  Jupiter families have found that their whole family is stronger and healther with regular spinal check ups and spinal adjustments when they are needed.
Our licensed chiropractors deliver the best care you deserve through careful spinal adjustment. We use the renowned Gonstead Method to correct spinal subluxations that are obstructing normal nerve function between brain and body. This provides relief and improved function for the following health issues.
Chronic Back Pain: Chronic back pain can weaken you physically and adversely affect your quality of life. Excessive stress, smoking, excessive alcohol consumption, poor diet injury, poor posture, and auto accidents are the common reasons for chronic back pain when our body cannot adapt to these stressors. While it may be debilitating, back pain can be easily managed through proper chiropractic care.
Neck Pain: Neck pain is a common health condition affecting more than half of the world's population. However, severe neck pain can interfere with your career, sleep, hobbies, relationships and all daily activities. Neck pain usually occurs due to improper sleeping positions, accidents, sports injuries and even birth trauma.  The Gonstead method is the gold standard for helping people overcome such issues, and we practice it exclusively in our clinic.
Headaches: Family chiropractic care can deliver lasting relief, whether it is a minor tension headache or migraines. Visit Nordik Chiropractor for a specific spinal analysis to address the cause.
Auto Accident Injuries: Automobile accidents are traumatizing, mentally and physically. If not treated correctly and in time, auto injuries can leave us with lasting health issues. Our back and neck are most affected in car accidents and require chiropractic care to asses the root cause and resolve it.

Carpal Tunnel Syndrome: A sedentary lifestyle or repeated hand motion is the root cause of carpal tunnel syndrome. Research has found chiropractic care to be viable and practical solution for people suffering from carpal tunnel. Nordik chiropractors have years of experience helping individuals overcome this issue.
So, whether you and/or a family member is looking for a natural and practical solution to overcome health issues from the inside out, or looking to be proactive with your families health with regular wellness spinal check ups, we are here to serve you with the best care we can provide to meet your goals.
Schedule an appointment to know our working process in detail, call (561) 658-1180. Begin your treatment today and live a pain-free life.
Why Choose US
Given the option, most people would prefer to be healthy and avoid illness if possible, and chiropractic care can help those people achieve their health and wellness goals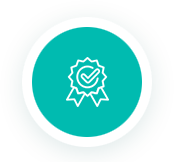 Professional Chiropractors
We passionate about providing professional & compassionate care to all of our clients!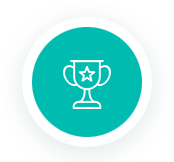 5-Star Rated
Our patients repeatedly give us top ratings for the comprehensive treatment we provide.
Friendly Staff
Our staff will always greet you with a warm, inviting welcome.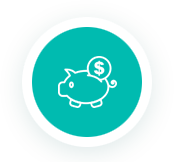 Competitive Price
We keep our prices competitive so that you can afford the relief you need & deserve!
Testimonials
Read what our clients say about Nordic Chiropractic

Oliver T
March 30, 2020

Dr. G has the best methods for adjusting patients.
Dr. G has the best methods for adjusting patients. I've been using chiropractors for 45 years, and he is in the top 5! Gentle adjustments that don't smash you. Professional manner, funny as heck. Helped my wife with severe nerve restoration and avoided surgery. Bring a friend! Highly recommend Nordik chiropractic!

367jamison
March 30, 2020

I travel from Italy to use Dr G's chiropractic services.
I travel from Italy to use Dr G's chiropractic services. I don't trust anyone else with my neck problems. Gonstead technique takes the guess work and mistakes out of chiropractic adjustments. Very thorough assessment, excellent adjustments and friendly clinic all round. Highly recommended.hly recommend Nordikchiropractic!

MARIN BERNSTEIN
4 weeks ago

Dr. A and Dr. G are amazing and truly caring people!
I wasn't able to walk and passed out because I was in so much pain due to a herniated disc that was hitting the spinal nerve. Within a week, under Dr. Andris's care and expertise I now have no pain and I am on my way to recovery. I can not thank Dr. A enough for his help, he saw me twice a day, even over the weekend when there are no office hours. I look forward to the progress I will continue to make and I will continue to go see Dr. A! If you are in need of a chiropractor, seriously look no further, give them a try and you will not be disappointed.

ASHLEY NICOLE FITNESS
33 weeks ago

I've been seeing Dr for a little over 2 years now and he has changed my life.
As an athlete, I am constantly needing some workout recovery and I always feel 10x better instantly as I leave. I've also pulled my back, had pinched nerves to where I couldn't move at all and within just 2 weeks of me seeing him 3x a week, my body was relieved and the pain was almost gone. insane. Now I just go for maintenance and take care of my body! Him and his wife are such a nice couple and very respectful with there work! Hands down recommend Dr G to anyone.
If you have been suffering from back pain in Jupiter,
don't wait another second to begin your road to recovery!
Our chiropractors and the rest of the welcoming team at Nordik Chiropractic are committed to providing chiropractic solutions to address your unique needs, whether you are experiencing back pain, neck pain, headaches, or even muscular tightness and tension.