Trusted
Jaw Pain
Chiropractor for TMJ Chiropractor Treatment
TMJ Chiropractor in Jupiter, FL
Are you suffering from jaw pain? For those with TMJ, jaw pain is often an issue at the end of the day or first thing in the morning. TMJ can also cause jaw pain while eating or swallowing. Jaw pain can also sometimes be accompanied by a clicking sound or be felt in other areas, such as your ears.
Here at Nordik chiropractic we offer comprehensive evaluation and drug-free, non-invasive, practical solutions. Here you can see a jaw pain chiropractor in Jupiter that can provide relief and end your discomfort.
What is TMJ and How is It Associated with Jaw Pain?
We chew, talk, and yawn thanks to the temporomandibular joints (TMJ). The place where the temporal bone from the skull and the jawbone connects is known as the temporomandibular joint. TMJ is located just below our ear on the frontal portion.
The muscles and ligaments surrounding this joint help us move our jaw in all directions and restrains it from excessive movement. Temporomandibular joint dysfunction (TMD), also known as TMJ, is a set of symptoms we experience when the joint is misaligned and the muscles face some obstruction.  
TMJ and jaw pain is quite common in the US, with 12% of our population living with this condition. If your jaw feels tender or makes clicking or popping sounds when in motion, you may be suffering from TMJ. While the condition is common, it does not mean it's normal.
An experienced TMJ chiropractor here at Nordik can help you overcome this condition. We first evaluate the spine, particularly the upper neck, for structural shifts that may be irritate the nerves that supply the TMJ and surrounding muscles; then we check to see if the jaw joint needs to be realigned in order to provide optimal relief and restore complete function. Chiropractic treatment techniques are one of the most effective and non-invasive ways of treating TMJ and jaw pain.
Our chiropractors help restore function to the spine, the nerves and the jaw which the nerves supply.  As a result, many people experience great relief.  The doctors may also recommend specific jaw exercises to help strengthen the soft tissue supporting the joint and prevent future flare-ups. TMJ chiropractic adjustments are quick and easy. They will help you get rid of chronic pain without depending on opioids.
Can a Chiropractor Help with TMJ
?
As mentioned earlier, TMJ is common in the US and is seen mostly in younger people. While the exact cause of TMJ is still unknown, doctors and researchers have associated it with the following:
Nail biting

Autoimmune diseases

Arthritis and other degenerative joint problems

Teeth grinding

Improper alignment

Automobile accidents

Jaw accidents

Sporting injuries

Physical trauma
Most people are still unaware that a visit to the chiropractor can help them get the pain relief they've been looking for by restoring function and alignment. Sadly many people many people needlessly suffer, not knowing they can see a jaw pain chiropractor for TMJ chiropractor treatment and get relief. So, if you had been wondering, can a chiropractor help with TMJ? The answer is yes! 
Your Trusted Jaw Pain Chiropractor for TMJ Chiropractor Treatment
Our chiropractors at Nordik Chiropractic are committed to your well-being and will help you, through a thorough analysis, to identify and correct the root cause of your issue to relieve pain and improve your health and function. Below are some reasons why our patients love to work with us:
Top Rated TMJ Chiropractor in Jupiter, FL
From an office worker to a professional athlete, from newborns to the elderly, we offer our services to everyone and provide a comfortable and safe environment for services. Our care and compassion toward our patients have helped us gain top ratings as a chiropractor in Jupiter and serving those in surronding areas.
Professional, Caring and Experienced Chiropractors
Our team comprises highly trained and experienced chiropractic doctors to carry out these specific spinal adjustments. We practice the Gonstead chiropractic technique and use modern technology.
We know that interaction with the patient is part of a thorough assessment and an essential part of the treatment process.  We take ample time to listen to our patients, hear their experiences and understand their concerns.
Holistic Jaw Pain Chiropractic Treatment
Chiropractic care is not limited just to back pain. Our personalized evaluation can identify potential issues in your spinal structure that may be affecting other systems in your body from functioning and adapting properly. Treatment plans are targeted to the specific issue identified and can promote the general well-being of our clients.
Competitive Pricing
As a Family Chiropractor, we intentionally keep our prices within a competitive range, so everyone can afford our services and experience relief and optimal quality of life.
When Should You Contact Nordik Chiropractic Services?
Our goal is not restricted to just pain relief but the development of your overall health and wellbeing. This helps eliminate not only the present concern but also reduces the risk of recurrence in the future.
When it comes to jaw pain and TMJ, the symptoms vary from person to person. While some people experience debilitating pain in their jaw, ears, and face, some might hear a click or pop when opening their mouths.
If you face any of the below-mentioned symptoms for a week, call us immediately to schedule an appointment.
TMJ headaches

Neck pain

TMJ-related muscle spasms

Jaw pain

Teeth grinding

Shoulder pain
Ear pain

Sore muscles

Popping or clicking while opening the mouth

Tingling and numbness in hands and arms

Tenderness at the TMD or around it

Limited motion of the jaw. Trouble opening the mouth completely
If you have experienced any of these symptoms lately, it is high time to visit a chiropractor as soon as possible. Correcting the problem instead of taking pain relief medications is the smarter path. Pain relievers only mask the symptoms and will not address the underlying structural problem.
Here at Nordik Chiropractic, as a TMJ treatment chiropractor, we use the Gonstead Method for helping people overcome jaw pain.  After a through analysis with thermography and structural x-rays, our practitioners will focus on a specific correction. This will involve a non-surgical, hands on adjustment that is gentle but targeted, to realign the bone back into the joint socket properly and reduce nerve irritation.
Use our appointment request form or call us today at (561) 658-1180 to set up an appointment with Dr. Chris Cucullu, Dr. Andri Dagnyjarson or Dr. Gunnsteinn Steinarsson, all of whom are well-experienced and able to offer an effective correction.
Why Choose US
Given the option, most people would prefer to be healthy and avoid illness if possible, and chiropractic care can help those people achieve their health and wellness goals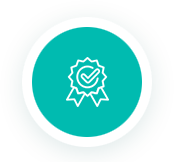 Professional Chiropractors
We passionate about providing professional & compassionate care to all of our clients!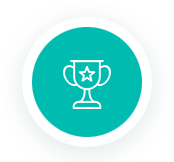 5-Star Rated
Our patients repeatedly give us top ratings for the comprehensive treatment we provide.
Friendly Staff
Our staff will always greet you with a warm, inviting welcome.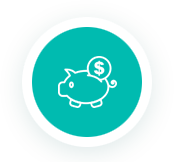 Competitive Price
We keep our prices competitive so that you can afford the relief you need & deserve!
Testimonials
Read what our clients say about Nordic Chiropractic

Oliver T
March 30, 2020

Dr. G has the best methods for adjusting patients.
Dr. G has the best methods for adjusting patients. I've been using chiropractors for 45 years, and he is in the top 5! Gentle adjustments that don't smash you. Professional manner, funny as heck. Helped my wife with severe nerve restoration and avoided surgery. Bring a friend! Highly recommend Nordik chiropractic!

367jamison
March 30, 2020

I travel from Italy to use Dr G's chiropractic services.
I travel from Italy to use Dr G's chiropractic services. I don't trust anyone else with my neck problems. Gonstead technique takes the guess work and mistakes out of chiropractic adjustments. Very thorough assessment, excellent adjustments and friendly clinic all round. Highly recommended.hly recommend Nordikchiropractic!

MARIN BERNSTEIN
4 weeks ago

Dr. A and Dr. G are amazing and truly caring people!
I wasn't able to walk and passed out because I was in so much pain due to a herniated disc that was hitting the spinal nerve. Within a week, under Dr. Andris's care and expertise I now have no pain and I am on my way to recovery. I can not thank Dr. A enough for his help, he saw me twice a day, even over the weekend when there are no office hours. I look forward to the progress I will continue to make and I will continue to go see Dr. A! If you are in need of a chiropractor, seriously look no further, give them a try and you will not be disappointed.

ASHLEY NICOLE FITNESS
33 weeks ago

I've been seeing Dr for a little over 2 years now and he has changed my life.
As an athlete, I am constantly needing some workout recovery and I always feel 10x better instantly as I leave. I've also pulled my back, had pinched nerves to where I couldn't move at all and within just 2 weeks of me seeing him 3x a week, my body was relieved and the pain was almost gone. insane. Now I just go for maintenance and take care of my body! Him and his wife are such a nice couple and very respectful with there work! Hands down recommend Dr G to anyone.
If you have been suffering from back pain in Jupiter,
don't wait another second to begin your road to recovery!
Our chiropractors and the rest of the welcoming team at Nordik Chiropractic are committed to providing chiropractic solutions to address your unique needs, whether you are experiencing back pain, neck pain, headaches, or even muscular tightness and tension.