A Holistic Approach to Pain-Free and Comfortable Life
Best Chiropractor in Jupiter, FL
At Nordik Chiropractic, we believe in addressing the cause of the problem and not just relieving the symptoms. We are a top rated chiropractor in Jupiter, FL, who focuses on holistic wellness chiropractic to address the root cause of your pain.
Best Chiropractor to Help You Keep Moving
At Nordik Chiropractic, we devote all our time and attention to understanding your concerns and treating the underlying cause of your faltering health. After a comprehensive evaluation, we develop a treatment plan tailor-made to provide, relief, address your health issues and help you live your best life. 
If you are searching for a top rated chiropractor in Jupiter, FL, that takes the time to understand your concerns, then Nordik Chiropractic is the right place for you.
Comprehensive Chiropractic Treatment for Patients of All Ages
Our mission is to offer you the best chiropractor care, whether you're looking for relief, function at your best or promote wellness. Our team of experienced chiropractors seek to deliver the highest standard of care.
They take a hands-on approach and manually adjust spinal subluxations (misalignments obstructing spinal nerves) by hand to restore proper neurological communication between your brain and body. To support the chiropractic care, they provide home instructions for spinal exercises stretches based on each individual's spine when indicated so they can be involved with their care and hold their corrections better and longer.
Common Issues People experience Help with at Nordik Chiropractic
The Gonstead Method:
Considered by many the gold standard of hands-on chiropractic care, the Gonstead approach is used to identify and correct a spinal subluxations. Our doctors are the only licensed chiropractors in Jupiter, Florida, to exclusively practice this method of care.
Back Pain:
Chronic back pain can be physically debilitating and hinder your everyday life and career. Visit us to get long-lasting relief.
Neck Pain:
At Nordik Chiropractic clinic, we treat the core issues behind your neck pain to provide long-lasting relief and comfort.
Headaches:
Whether it is a migraine or tension headache, our experienced chiropractors will provide comprehensive treatment to relieve you of the pain and get back to living life again.
Auto Accidents:
Chiropractic care often becomes necessary to treat people who've experienced whiplash and other injuries sustained in auto accidents. Our doctors provide extreme care while dealing with auto accident patients and ensure they are cared for appropriately and rehabilitated so they can get back to, and excel in, their everyday activities. 
Carpal Tunnel Syndrome (CTS):
Chiropractic care has been immensely effective for helping people with carpal tunnel pain and preventing it from reappearing in the future.  Some researchers have suggested that over 80% of people with CTS also have spinal nerve obstruction from their neck going down to their wrist – known as Double Crush Phenomenon.  Specific adjustments to the neck removes pressure from the nerves going into the wrist to restore normal function.
Hip Pain:
Muscle sprain, strain, tightness, or spinal misalignment are primarily responsible for chronic hip pain. Proper hands-on chiropractic care can easily alleviate these problems from the core.
Overall Wellness:
It's an established scientific fact that optimal function and wellness is dependent upon an intact nerve system free of obstructions.  Misaligned spinal bones are the primary cause of these of obstructions to the spinal nerves that carry energy from the brain to the body. More and more Floridians are experiencing the benefits of a regular spinal check ups and adjustments to promote optimal function.  Some of these reported benefits include: improved digestion, better sleep, more energy, less frequent illnesses, and improved sense of well-being.  Give us a call today and find out how you can benefit from regular spinal check ups.
Welcome to Nordik Chiropractic – Your Top Rated Chiropractor in Jupiter, FL
Our team is comprised of excellent professional chiropractors who provide comprehensive chiropractic care. They also guide patients to practice corrective postures to promote optimal structual alignment and prevent the health condition from flaring up in the future.
We are located conveniently on Indiantown Road and are open all week except Saturdays and Sundays. Dr. Gunnsteinn Steinarsson, Dr. Andri Dagnyjarson, and Dr. Chris Cucullu from Nordik are committed to providing the right chiropractic solutions for your health goals.
We also provide wellness care to enhance the overall quality of your life. The thing that makes Nordik chiropractic stand out from the crowd is the thorough inspection and evaluation of spinal health while educating you about normal spinal alignment and nerve function. We ensure that you understand the problem and the measures we take to correct it. 
Among many others, a few common conditions we help people overcome at our clinic are back pain, neck pain, hip pain, auto accident injuries, carpal tunnel syndrome, headaches, birth injuries, sports injuries, and overall wellness.
Dr. Gunnsteinn Steinarsson, Dr. Andri Dagnyjarson and Dr. Chris Cucullu apply the Gonstead method to achieve optimal results.
Why Choose Nordik Chiropractic Services in Jupiter, FL?
Here are a few reasons why Nordik is the best chiropractor in Jupiter for preventive care and long-lasting pain relief.
Top Ratings:
We are the top rated chiropractor in Jupiter, FL, as we pay attention to and provide comprehensive care to all our patients.
Licensed Professionals:
At Nordik, you will be treated by experienced licensed professionals who provide compassionate care to all the patients.
Friendly Staff:
Our team members and staff give a warm welcome to all our patients and ensure that they are comfortable during their visit to the clinic.
Competitive Pricing:
Our services are priced at competitive rates to make them affordable for anyone seeking high-quality chiropractic care.
You can also view our patient testimonials page to see what our patrons have to say about our care and service. Do schedule an appointment with us or call us at (561) 658-1180. to begin your journey on the road to recovery.
Why Choose US
Given the option, most people would prefer to be healthy and avoid illness if possible, and chiropractic care can help those people achieve their health and wellness goals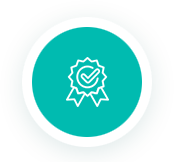 Professional Chiropractors
We passionate about providing professional & compassionate care to all of our clients!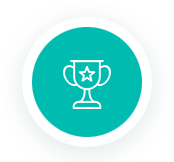 5-Star Rated
Our patients repeatedly give us top ratings for the comprehensive treatment we provide.
Friendly Staff
Our staff will always greet you with a warm, inviting welcome.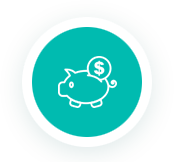 Competitive Price
We keep our prices competitive so that you can afford the relief you need & deserve!
Testimonials
Read what our clients say about Nordic Chiropractic

Oliver T
March 30, 2020

Dr. G has the best methods for adjusting patients.
Dr. G has the best methods for adjusting patients. I've been using chiropractors for 45 years, and he is in the top 5! Gentle adjustments that don't smash you. Professional manner, funny as heck. Helped my wife with severe nerve restoration and avoided surgery. Bring a friend! Highly recommend Nordik chiropractic!

367jamison
March 30, 2020

I travel from Italy to use Dr G's chiropractic services.
I travel from Italy to use Dr G's chiropractic services. I don't trust anyone else with my neck problems. Gonstead technique takes the guess work and mistakes out of chiropractic adjustments. Very thorough assessment, excellent adjustments and friendly clinic all round. Highly recommended.hly recommend Nordikchiropractic!

MARIN BERNSTEIN
4 weeks ago

Dr. A and Dr. G are amazing and truly caring people!
I wasn't able to walk and passed out because I was in so much pain due to a herniated disc that was hitting the spinal nerve. Within a week, under Dr. Andris's care and expertise I now have no pain and I am on my way to recovery. I can not thank Dr. A enough for his help, he saw me twice a day, even over the weekend when there are no office hours. I look forward to the progress I will continue to make and I will continue to go see Dr. A! If you are in need of a chiropractor, seriously look no further, give them a try and you will not be disappointed.

ASHLEY NICOLE FITNESS
33 weeks ago

I've been seeing Dr for a little over 2 years now and he has changed my life.
As an athlete, I am constantly needing some workout recovery and I always feel 10x better instantly as I leave. I've also pulled my back, had pinched nerves to where I couldn't move at all and within just 2 weeks of me seeing him 3x a week, my body was relieved and the pain was almost gone. insane. Now I just go for maintenance and take care of my body! Him and his wife are such a nice couple and very respectful with there work! Hands down recommend Dr G to anyone.
If you have been suffering from back pain in Jupiter,
don't wait another second to begin your road to recovery!
Our chiropractors and the rest of the welcoming team at Nordik Chiropractic are committed to providing chiropractic solutions to address your unique needs, whether you are experiencing back pain, neck pain, headaches, or even muscular tightness and tension.